Here are our featured upcoming events. Click a link to find out more or get involved. To view the complete calendar, scroll down.
featured EVENTs
A Women's Pregnancy Center's 24th Annual WALK for LIFE will be Saturday, March 9th at the Tallahassee Automobile Museum. Help the Center raise funds so they can continue ministering to women and men facing unplanned pregnancies.
Killearn congregation events
midtown congregation events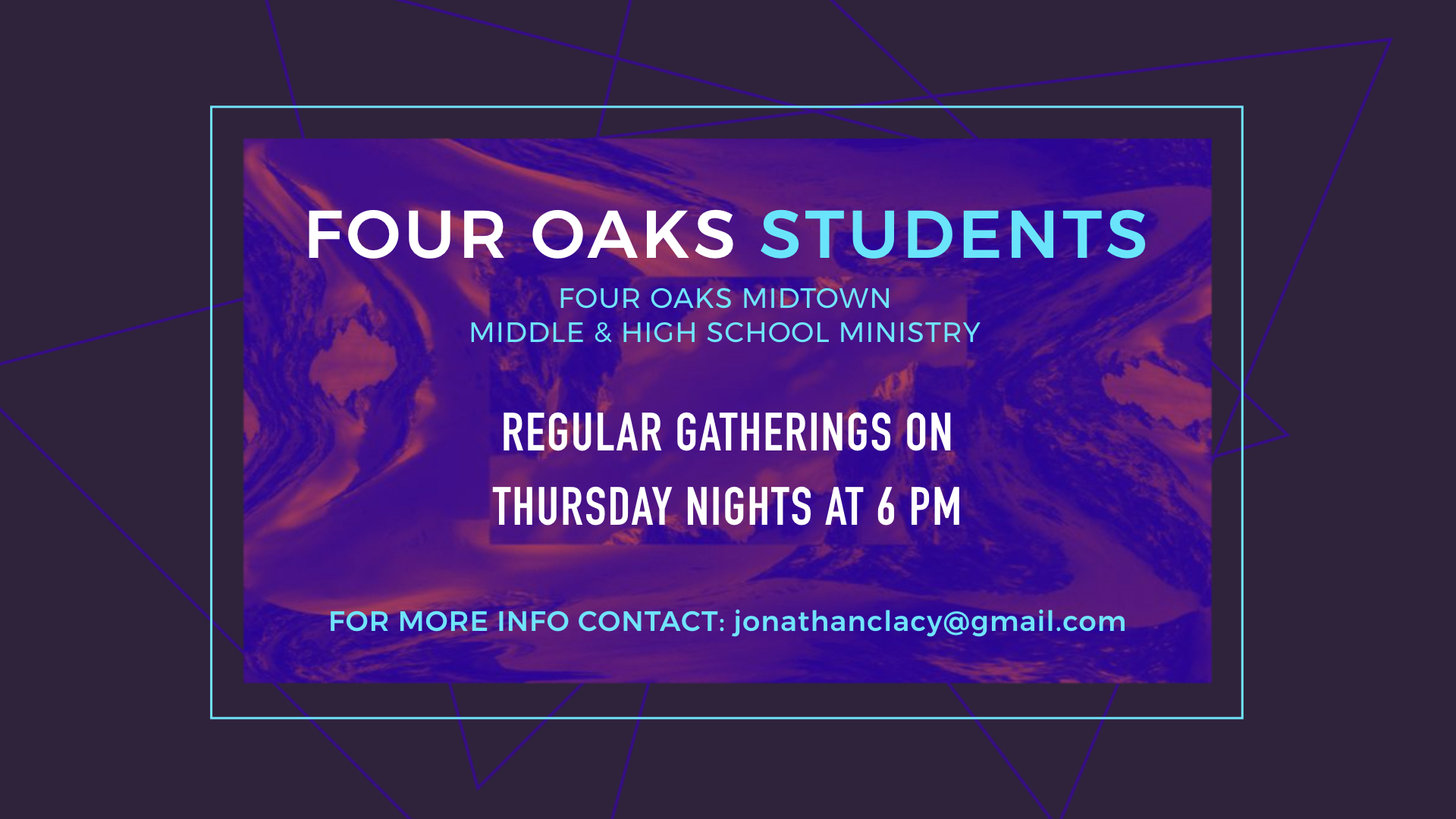 Four Oaks Students Midtown will start back on January 24 at 6pm. Join us on Thursday nights from 6-8pm at Midtown. For more information contact Jonathan Lacy.
Women's studies begin the first week of February.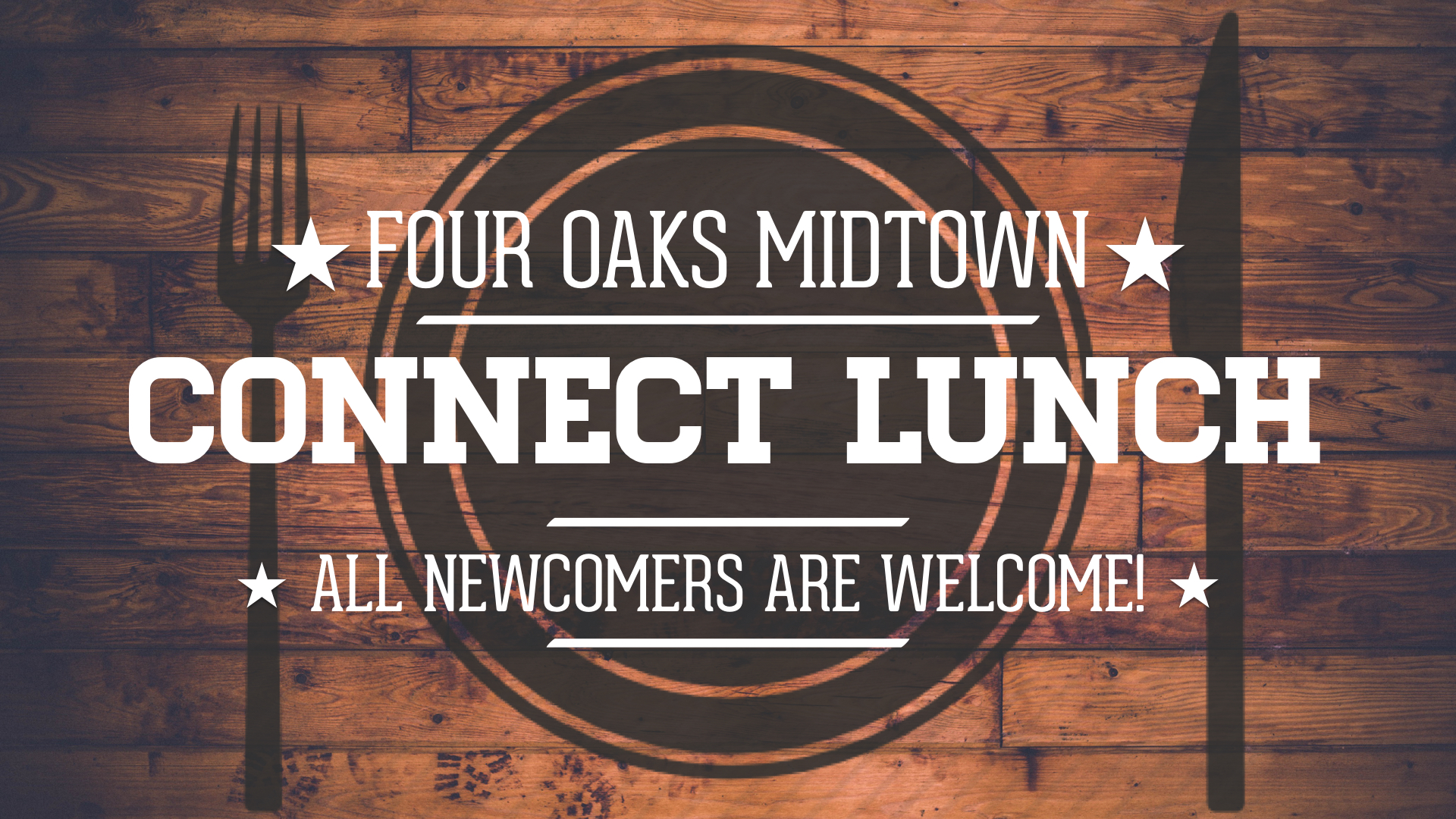 Interested in learning more about Four Oaks? Been hanging out a while but haven't plugged in yet? Then you're invited attend our next Connect Lunch on September 16th after the 2nd service. Come enjoy a free lunch, meet our pastors and leadership team, and find ways to get involved in the life of the church. *Childcare provided.
Church-wide calendar
Click "Today" for the most recent events. Click "All campuses" to choose Killearn or Midtown campus only.